From the heart
N
Approaching 2 years
Time has really passed by quickly. Its hard to believe that Alex left us two years ago. Where has the time gone. Over a year ago I began writing a book titled "From Harp to Heart". I just wrote the last chapter. There are a few minor things that I would like to do to it. I hope to have it completely done by September 5th, which would have been Alex's sweet 16 birthday. We still miss him dearly, but we do understand that it was just all part of God's plan.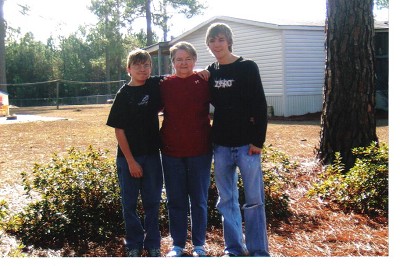 Posted By:
Nancy Harp
8/9/2009 10:12:29 PM
---

N
Spring Break - 2008
Too much time. Posted By Nancy Text Monday, during springbreak, I had too much time. Eddie and Chris had gone out of town, so I was by myself. Of course, I got on my desktop and began working on the website. Then I was trying to figure out a way to share the last video that I took of Alex singing Voice of Truth. I videoed it at Carver (our home church) on June 22, 2007. Well, I learned how to upload it to Godtube. It was frustrating, because I had to shave off the beginning and the end. The beginning was somewhat funny, because the mic was not on and you could not hear him. Everyone laughed, including Alex, and he just started over again. Sorry, you can't see that, it was very cute. Anyway, just go to www.godtube.com and type in "alex - voice of truth" without the quote marks, and it should pull up. I hope you enjoy it as much as I did placing it on there.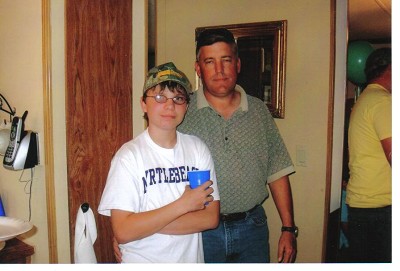 Posted By:
Nancy
12/15/2008 12:37:36 PM
---

N
Christmas Angels
Never really had a Christmas Angel to affect my family. Not until the morning of December 13, 2008. I spoke to my mother on her home phone several times that morning. Trying to figure out what to get her for Christmas. Shortly after we got off the phone she left with my older sister and her husband. Within an hour her house went up in smoke, a man riding down the highway saw the smoke and pulled in, went up to the house and kicked the door in and found no one was home. He went to the neighbors house where they called 911. There was no fire damage done to the inside of the home, just smoke damage. And it sure did smell badly. WALB Newscenter 10 interviewed us and we told the viewers that we really do appreciate what that gentleman had done and he was and is a Christmas Angel.
Posted By:
Nancy
12/15/2008 12:31:52 PM
---

N
Things that help me
Things that help me during this time of the year, which can be a very trying time, is to stay really busy. I have began making Christmas Angel Ornaments. Which is what Alex and I used to do together. Actually, he would help me get started and after about the third or fourth one he would leave me holding the bag. I have ornament picture frames, with his picture in them, on the tree. But, the main thing that really gets me through the holidays is simply knowing that he is having the ultimate Christmas. One that at this time we can only dream of. Merry Christmas, Alex.
Posted By:
Nancy Harp
12/3/2008 12:39:20 PM
---

N
2008 will be GREAT!
This year has already started out being a better year than 2007. Our ministry is doing great, spiritually. We had a wonderful Walk-A-Thon. But, even better, we just got a letter in the mail from Mercer University, telling us that Chris was accepted. Way to go, son! We love you and we are very proud of you. Now, it is time to write some essays............
Posted By:
Nancy Harp
3/21/2008 9:53:52 AM
---