Exchange son

Do you know what an exchange student is? I'm sure you do. Do you believe that God has a purpose with all situations, even long before something takes place? Of course He does. And He spends time preparing us for His plans. I would like to share with you something God has prepared us for and we didn't even know it.


When Alex died, of course, we were devastated. We had no idea how we were going to continue on. Then when we finally came to terms that this was all part of God's plan, we began to lean on Him for support and guidance. Little did we know that in January, 2009 our lives we going to change.


We were asked to host an exchange student and I thought that I was going to fall over when Eddie agreed with me for us to do it. I was not expecting that. The gentleman told me that there were two students that they were looking for a home for. One was from Malaysia and the other was from Italy. He said that the one from Malaysia was Muslim and he didn't know if I would be comfortable with him living with us due to our ministry. I automatically said that I wanted the one who was Muslim. I knew that by him being in my home that he would be exposed to church (not that he wouldn't have been in someone elses home). The gentleman looked at me a bit strange. I told him, "If Jesus were here, what would He do? He would definetely invite him into His home."


Before I gave my decision to the organization, I knew that I had to pray about it. I am terrible about just jumping into something without much thought, then later regretting it. I prayed to God and said, "God, please make this crystal clear if this is truely what you want us to do. I don't know what to do if you don't guide me. And it has got to be crystal clear for me to agree to this. I feel as though this is what you want us to do. But, I need you to reassure me." When I came back in from praying that prayer my husband said to me, "Nancy, here is that scripture that mom's preacher wanted you to read. Do you want me to read it to you?" Without hesitation I told him to read it. Please keep in mind that Eddie had no idea about the prayer that I prayed. Theses are the verses that he read: Acts 1:8 - but ye will receive power when the Holy Spirit has come upon you; and you shall be My witnesses both in Jerusalem, and in all Judea and Samaria, and even to the remotest part of the earth. Matthew 28:18-20 - (18) And Jesus came up and spoke to them, saying, All authority has been given to Me in heaven and on earth. (19) Go therefore and make disciples of all the nations, baptizing them in the name of the Father and the Son and the Holy Spirit. (20) Teaching them to observe all that I commanded you; and lo, I am with you always, even to the end of the age.


That night, God made it crystal clear what we were to do.
Nafis has been an adset to our family. He goes with us wheneve we go speak somewhere. He enjoys going to church with us.


When we started our ministry, I had told many people that I wanted to help spread God's word to all four corners of the earth. Well, we can't very well afford to go to all four corners at this time, but we can afford to open our doors to the four corners.
---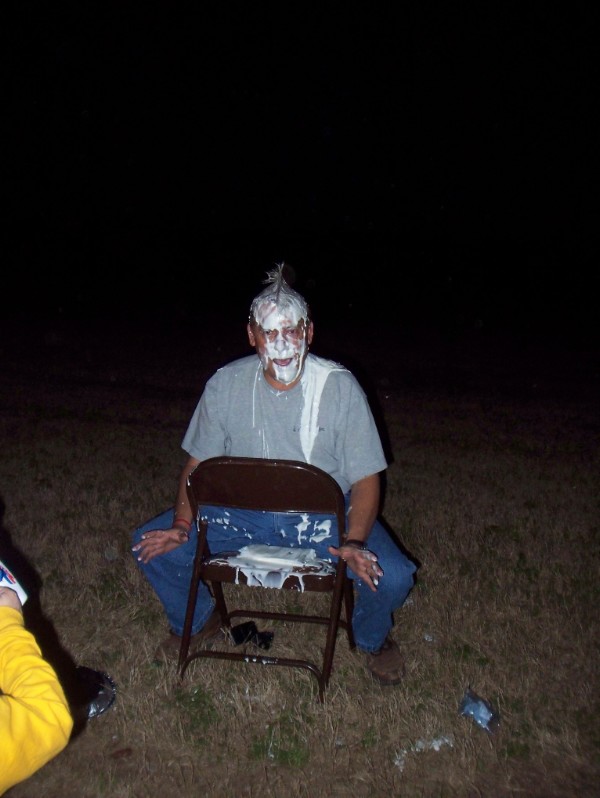 Youth Group

We have a wonderful son who is in the Air Force. Chris is married to a beautiful young christian lady who is from the Philippines. They have a beautiful son, who has the sweetest personality.

One thing that we knew we had to do as Christian parents was to keep his attention focused on God. Had we not had our children in church during their growing years we would have had a lot of down time. And they would not have grown spiritually. Praise God that we KNOW where Alex is today.


Our mission was to have our children involved in church and help others be more involved in church. And make it EXCITING for them to be there. We, as Christians, have got to keep their interest. I always ask myself, "What kept my attention in church? What could have made it better for me?"


Ladies, it is amazing of what we can get our husbands to do, to bring a little excitement to our youth!
---